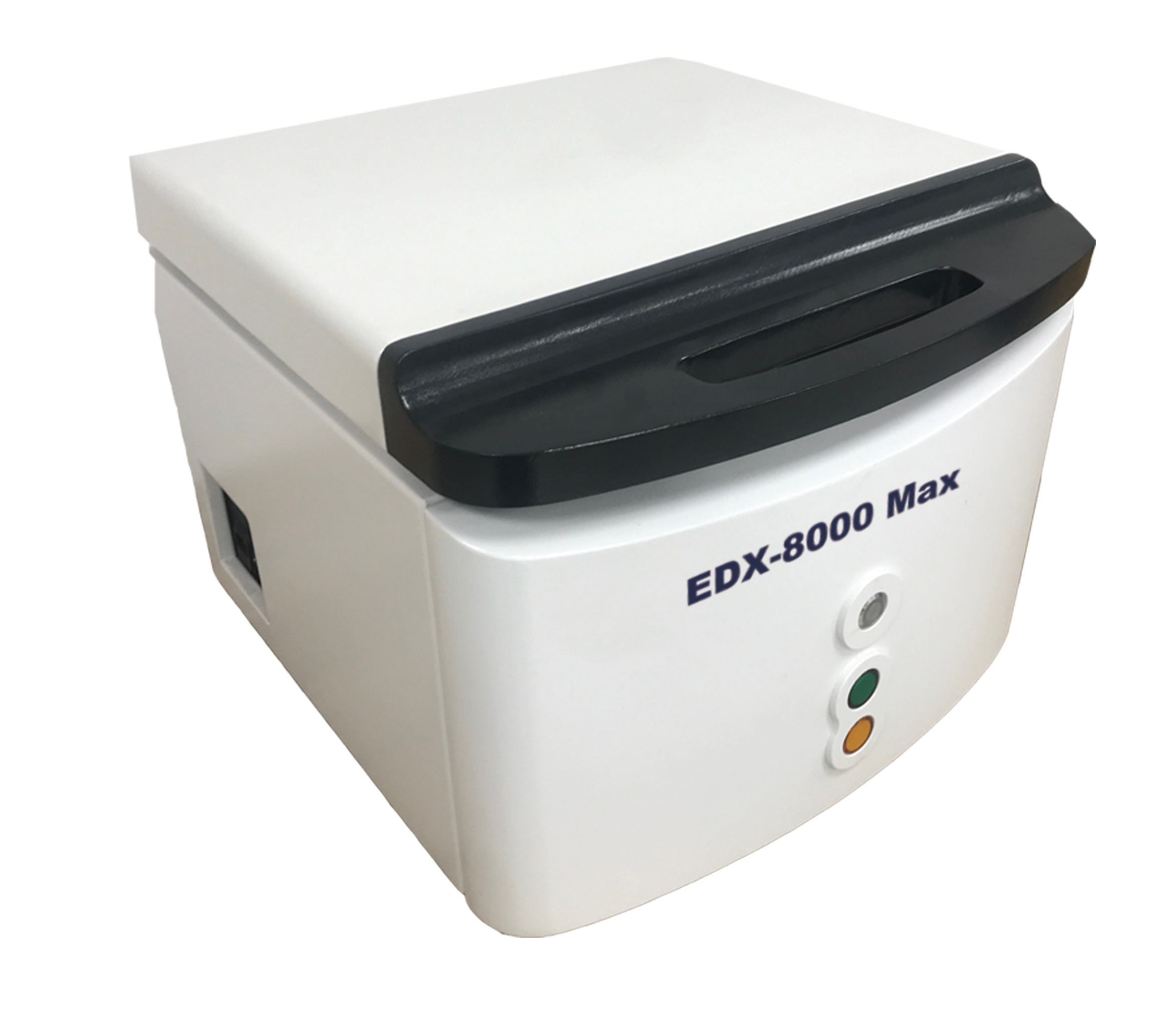 Product Name:EDX8000 Max -SDD JEWELRY EXPERT

Overview
The assay lab that gives you completely non-destructive results in second
Jewelers, recyclers, and refiners of precious metals and alloys require elemental analytical capabilities that fit their challenging business conditions. Affordability is always key. Small operators have comparatively little cash for equipment. Larger concerns face constant pressure to keep costs low and profits high. However, affordability must still buy good performance. Percentages of gold, silver, and other precious metal alloys must be determined quickly and accurately, so that advantageous deals can be struck.
Now there is a proven, on-site solution providing laboratory-class results that are affordable, fast, and easy.
Features and Benefits
>Large sample chamber with the best performance Silicon Drift Detector
>Outstanding sensitivity leads to up to a factor 3 improved precision – the basis for high accuracy when analyzing minor to major element concentrations.
>World's fastest XRF analyze–highest accuracy within the shortest measurement time, excellent precision
>High-count throughput detection system result in significantly (typically a factor 3) lower limits of detection for a wide range of elements.
>Easier, faster, more accurate than nitric acid test methods.
>Faster, more comprehensive analysis than fire assay, with comparable accuracy.
>Measure the content of all gold and precious metals without manually changing the calibration.
>Precisely determine the presence and concentration of other trace alloying elements and dangerous heavy elements, which could impact valuation and future refining needs.
Specifications
>Sample chamber size: 410mm*330mm*140mm
>Instrument Size: 500mm*500mm*390mm
>Detector: High performance SDD(FSDD optional)CPS readout: 30,000-100,000
>Digital Multi-Channel Analyser: 4096 channels
>Tube:ØPowerful 50 Watts air cooling X-ray tube
Maximum voltage: 50Kv.
Maximum current: 1000uA.
>Measure time: 30 seconds for final report. 3 seconds gold karat identification.
>Element Range: From Magnesium to Uranium
>Built-in CCD camera
>Power supply: 220-240 V, 50/60 Hz
Test performance for 9-karat gold. Measurement Time 15 Seconds
| | | | |
| --- | --- | --- | --- |
| No. | Au(%) | Ag(%) | Cu(%) |
| 1 | 37.42 | 25.58 | 36.99 |
| 2 | 37.39 | 25.62 | 36.98 |
| 3 | 37.41 | 25.56 | 37.01 |
| 4 | 37.42 | 25.61 | 36.96 |
| 5 | 37.43 | 25.61 | 36.95 |
| 6 | 37.42 | 25.61 | 36.96 |
| 7 | 37.42 | 25.61 | 36.97 |
| 8 | 37.42 | 25.59 | 36.98 |
| 9 | 37.42 | 25.59 | 36.98 |
| 10 | 37.42 | 25.60 | 36.97 |
| Max | 37.43 | 25.62 | 37.01 |
| Min | 37.39 | 25.56 | 36.95 |
| SD | 0.01(%) | 0.02(%) | 0.02(%) |
| RSD | 0.03% | 0.08% | 0.05% |
| Average | 37.42(%) | 25.60(%) | 36.97(%) |
| Certified Value | 37.40(%) | 25.63(%) | 36.96(%) |